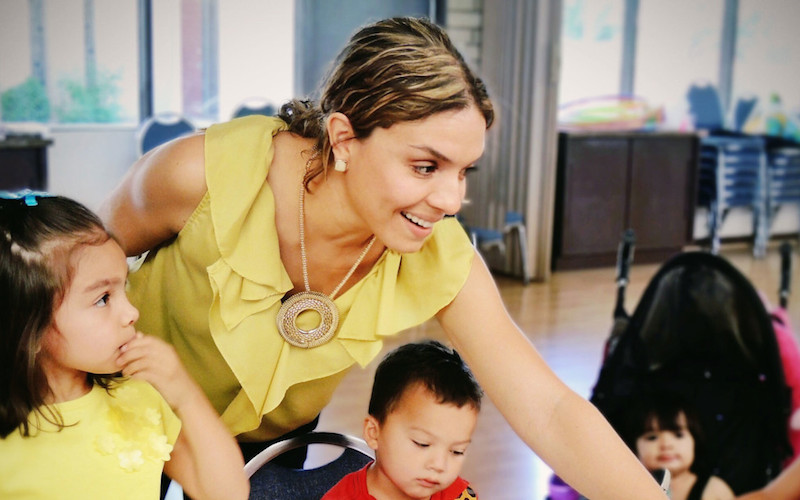 Why ABSí Spanish?
ABSí is a Spanish language enrichment program, created specifically for 3-10 year olds. The thematic, vocabulary building units teach academic and conversational Spanish using visual, auditory and kinesthetic activities. Classes take place once a week and are the perfect option for parents who want to give their child an early start in learning a second language.  The sessions build upon and reinforce previous learning, so that students can begin making connections and acquire more language. Families in the program get monthly class descriptions and home extension ideas as well. This, in combination with consistent class participation, allows students to progress at a faster pace.
Our Curriculum
Program Levels
ABSí groups its students into three levels. First year ABSí students are called "Semillitas" or seeds. Second year ABSí students are "Brotes Pequeños" or Little Sprouts, and third year students are "Flores" or Blossoms. ABSí's goal is two-fold.
1) To provide students with a head start and solid foundation for continuous Spanish language learning
2) To preserve the Spanish language and culture by enabling all learners to speak, read and write it in a culture-rich environment.
Philosophy
Based on Stephen Krashen's principles of comprehensible input and low anxiety situations, ABSí's main goal is to make the learning of the language meaningful and engaging. Rather than using only one curriculum set, ABSí uses a combination of supplementary resources, traditional songs, Kagan strategies, and materials to allow every student to participate frequently and equally.
The themes, which are aligned to the Arizona Foreign and Native Language Standards, target academic and oral language, so that students have the opportunity to make connections and use what is learned throughout their day.